Everybody needs a pep talk, a steer in a direction to get back on course or some help in facing some challenges at some time.
We provide 1-2-1 coaching for individuals (with objectives agreed between the recipient and their manager) to help develop specific skills and abilities.
The outcome? Improved performance, goal clarity, increased confidence… the list goes on.
However, coaching is not counselling, therapy or training. We are expert listeners and learning practitioners but we're not here to fix, but guide.
We can help deal with issues and challenges before they become major problems. At a business level, we can deliver coaching that helps with succession planning, conflict reduction and more.
Benefits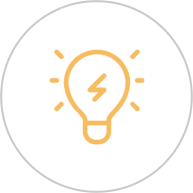 Immediate
results
We'll help you make and reach specific goals, but during the process you'll see an immediate change at an individual level that will filter through the business.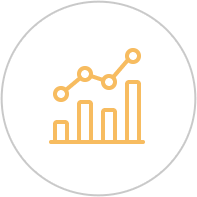 Accelerate employees growth as
part of a larger succession plan
Our coaching will speed up employee performance so you can reach business-wide goals quicker. And, they'll feel more empowered to deliver what's on the company's roadmap.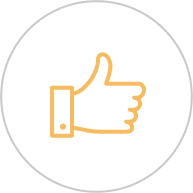 Retain talent
Retention is better than cure. We'll help you hang on to talent with itchy feet, the grass is greener daydreamers and employees that want quick change, and may feel that things aren't moving quick enough for them.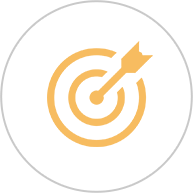 Tailored approach
Bespoke is best, especially as our coaching is delivered 1-2-1. We have a team of seasoned coaching experts that cover a very broad range of sectors, with decades of experience. Once we collaboratively work out what you need, we can deliver it.
Your Coaching Options
Breakthrough coaching
Career Planning
Continuous Improvement Sessions
Quick Fix Sessions
Executive On boarding
Conflict Coaching
Coaching for New Leaders
Executive Coaching
Relationship based 360 Feedback
Coaching Retreat
Competency based 360 feedback
Work / Life Balance
Teamwork Coaching
Self Discovery Programmes
How the coaching sessions work
Before we get to change, transformation and results we'll have a coaching objectives meeting. It's the perfect way to map out how to accelerate the delegate's personal and professional development, with the right people.
Goals agreed
Your Outlook Partnerships coaching expert, delegate, their manager and a HR/Learning & Development specialist will map out a clear framework for the 4×3 hour coaching sessions; followed by a coaching outputs meeting.
Each coaching session is made up of the following
Review progress since the last session
Conduct an in-depth questioning process to identify the barriers that exist to achieving the goals
Use various tools and and techniques to remove or overcome these barriers
Give 360-degree feedback
Work on practical situations past, current or future to learn from the past and prepare well for future challenges
Address any current problem areas and make actions for implementation
Use an SDI inventory to raise self-awareness, develop behavioural changes
Coaching outputs meeting
When all the sessions are completed, we'll have a coaching outputs meeting. It gives us the opportunity to share our report, highlighting clear progress, feedback and recommendations for next steps.
Our Tools & Techniques

The SDI® is a flagship learning resource which provides a suite of development tools based upon Relationship Awareness.It helps build communication, trust and empathy. Ideal for a diverse range of situations including leadership development, employee engagement, team performance, customer service, conflict resolution & coaching.It's all about understanding yourself and the impact you have on others. Our customers are regularly in awe of the results it brings.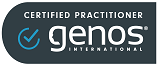 We are certified practitioners of the Genos International Emotional Intelligence Profile. This is in the top 10 most required job skills for now and the future and we specialise in the assessment and development of emotional intelligence in the workplace. We use emotional intelligence to help people enhance how they connect, communicate, and collaborate with others.

We are certified trainers for the DISC Flow® model. This has been purposely designed to be simple to understand and easy to apply! They have taken the tried-and-tested DISC behavioural model and combined it with the power of emotional intelligence, to create a tool for anyone in the workplace to define the most effective ways to communicate and grow, establish benchmarks for what success might look like, enhance learning & development initiatives to align with team values & help overcome work conflict between individuals.

We have been members of the Chartered Institute of Personnel & Development for over 30 years. The Chartered Institute of Personnel Development (CIPD) is the main professional body to accredit and award professional human resources (HR) qualifications. The CIPD's qualifications are the recognised professional standard for HR and training specialists working across the UK's public, private and charity sectors.

We are accredited People 1st training providers for a range of Certified Train the Trainer programmes including the Professional Certificate in Training Design & Delivery & the Certificate in Virtual Training. These programmes provide the knowledge and skills to design and deliver effective interactive training sessions to groups of people either in a classroom or virtual platform. On successful completion participants will be awarded People 1st 's nationally recognized Group Training Certificate ( GTC) recognised as an international standard.

We are big advocates of NLP tools, techniques and its philosophy. If you back away from responsibility, it helps with increased self-awareness, relationship awareness and a greater ability to manage yourself and others.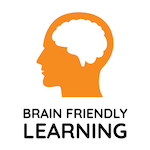 Brain Friendly Learning principles for over 20 years. Brain friendly learning is a set of principles for the design and delivery of learning, supported by science and research. It links neuroscience and our naturally, creative nature with a process for accelerating learning. Learning is designed to be more natural and helps people to integrate the learning more easily back in their working environment.
Find out more about our workshops
Our Featured Accreditations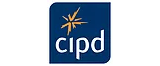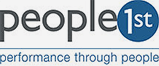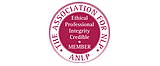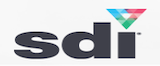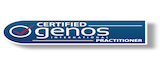 Sign up to hear more from us: