About our Consultancy Services
'Are we all on the same page?'. Read this in different tones and it can be a rhetorical question, a resigned worry or a rallying call to action.
We're the fresh set of eyes that can help instil a sense of pride in every one of your employees. We want to help them be fully aligned with your business goals and values.
However, this isn't a one-day talk or two-day workshop. It's a commitment to buying in at a culture and business level.
It could take months, or a year, but we'll help you make the right plans and hit those goals. We even offer 1-1 coaching if you think it would be a better fit.
All you need to do is ask us how. Call us and have the best professional conversation you might ever be part of.
How we Work
1. Building Relationships
Working with us at consultancy level is not a hit and run. We won't come in for the workshops and leave you stranded.
We'll help you build relationships within the business, while you build one with ours. Throughout the time working together, we'll work with an allocated individual who will work with your team to manage the learning programme.
They'll regularly maintain communication to ensure that the programme is kept on track, progress is being made and goals achieved. And, most of all, we'll help inspire participants to learn and apply their learning.
2. Start with the end in mind
By committing to our consultancy and buying-in to the idea of learning best practice in your organisation, you're already thinking ahead.
Start with clearly defined goals and outcomes. It might be a refreshed mission statement. Learning intentions for all/some of your employees. A financial ROI. It's about having the business focus to look into the future and plan for it.
We'll help along the way (including a midway review) by reviewing whatever we set together against progress being made and stay on track. And, you can develop a case study and testimonials.
3. Create high impact, learning solutions
If you want high impact learning solutions, you're in the right place. Our learning consultants cover it all; a broad range of sectors, implementing HR, cultural and training learning, personal and leadership development.
As our consultancy is bespoke, we'll make sure the right member of our team will fit with yours. They'll help actively embed learning in your workplace. We'll provide pre and post learning activities in a stimulating environment.
And, we'll support with an online database of all SDI profile information along with individual/team profiles.
4. We build a learning culture that everyone can be proud of
Not everyone liked school, college or uni. It might have been bad teachers or bad experiences, but we'll help build a learning culture that's truly collaborative and not prescriptive.
Seeing as the consultancy process is bespoke, we've got the time to make learning attitudes stick. It's not just about learning new skills, but a change of mindset.
They say you're never too old to learn, and with what we offer, it doesn't matter if it's an intern or c-suite member in your business. Learning doesn't have barriers. We simply help you kick down any preconceptions you might have.
Our Tools & Techniques

The SDI® is a flagship learning resource which provides a suite of development tools based upon Relationship Awareness.It helps build communication, trust and empathy. Ideal for a diverse range of situations including leadership development, employee engagement, team performance, customer service, conflict resolution & coaching.It's all about understanding yourself and the impact you have on others. Our customers are regularly in awe of the results it brings.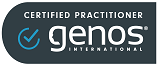 We are certified practitioners of the Genos International Emotional Intelligence Profile. This is in the top 10 most required job skills for now and the future and we specialise in the assessment and development of emotional intelligence in the workplace. We use emotional intelligence to help people enhance how they connect, communicate, and collaborate with others.

We are certified trainers for the DISC Flow® model. This has been purposely designed to be simple to understand and easy to apply! They have taken the tried-and-tested DISC behavioural model and combined it with the power of emotional intelligence, to create a tool for anyone in the workplace to define the most effective ways to communicate and grow, establish benchmarks for what success might look like, enhance learning & development initiatives to align with team values & help overcome work conflict between individuals.

We have been members of the Chartered Institute of Personnel & Development for over 30 years. The Chartered Institute of Personnel Development (CIPD) is the main professional body to accredit and award professional human resources (HR) qualifications. The CIPD's qualifications are the recognised professional standard for HR and training specialists working across the UK's public, private and charity sectors.

We are accredited People 1st training providers for a range of Certified Train the Trainer programmes including the Professional Certificate in Training Design & Delivery & the Certificate in Virtual Training. These programmes provide the knowledge and skills to design and deliver effective interactive training sessions to groups of people either in a classroom or virtual platform. On successful completion participants will be awarded People 1st 's nationally recognized Group Training Certificate ( GTC) recognised as an international standard.

We are big advocates of NLP tools, techniques and its philosophy. If you back away from responsibility, it helps with increased self-awareness, relationship awareness and a greater ability to manage yourself and others.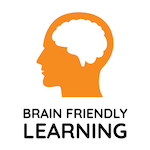 Brain Friendly Learning principles for over 20 years. Brain friendly learning is a set of principles for the design and delivery of learning, supported by science and research. It links neuroscience and our naturally, creative nature with a process for accelerating learning. Learning is designed to be more natural and helps people to integrate the learning more easily back in their working environment.
The investment
We know that training may not always be top of everybody's budget list, but it literally is an investment in the growth of your business and its people.
Because each consultancy service is bespoke and tailored to your needs, there are no fixed packages. The pricing is in line with each learning and development component. Additional costing elements include travel, accommodation and materials expenses.
Money-back guarantee
Outlook Partnerships will refund your investment if the agreed objectives aren't met, or we can't do anything to change your situation. It's a strong guarantee and vote of confidence for our skills and experience.
Find out more about our workshops
Got a Question?
Fill out the following form and we'll get back to you within the next 24 hours.
Our Featured Accreditations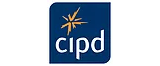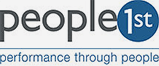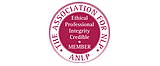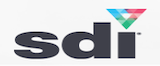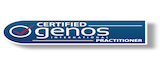 Sign up to hear more from us: