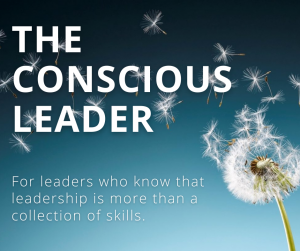 We're so excited to announce our new leadership programme for experienced leaders – The Conscious Leader.
We've developed a brand new Emotional Intelligence Leadership Programme, which is like nothing you've ever experienced before.  Managers and leaders need very different skills now to what they did in the past, which is why we're launching this exciting new programme.
Who should attend?
Leaders who know that leadership is more than just a collection of skills.
Managers & leaders who want to develop their emotional intelligence so they can improve their own, the business and their people's performance.
What are the Business Benefits?

Improved leader's performance, directly because of their 360-degree feedback from key stakeholders to develop their full potential.
Enhanced working relationships through leaders acting more intentional & being more agile.
Increased motivation & engagement through awareness of self & others to accurately view situations.
Build a culture of trust & encourage expressive authentic communication.
Reduce conflict with behavioural adjustments & anticipating responses.
Manage Stress and increase resilience.
Align the businesses greater purpose with individual roles.
Increase the quality of decision making in a more expansive & inclusive way.
Create a positive & healthy working environment for others to become more productive.
Why is this programme different to other leadership programmes?
This programme is very different as it provides in-depth insights, as well as practical applications which focuses on our emotional intelligent competencies.  Your leaders will be able to act intelligently, enhance their decisions, behaviour & performance.
The programme covers the following 7 modules: –
Leading with Emotional Intelligence
The Aware Leader
The Authentic Leader
The Expansive Leader
The Resilient Leader
The Empowering Leader
To find out more about this programme, contact us to let us know you're interested and we can arrange to have a chat.